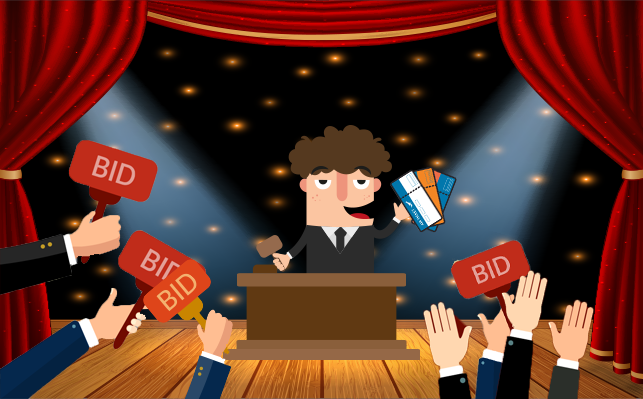 Success is where preparation meets opportunity.
When it comes to event fundraising, nonprofit professionals know this all too well. In order for your upcoming auction to run without a hitch, you spend countless hours gathering items, scoping out the venue and training staff, volunteers and auctioneers. But smooth logistics only account for half the story. Perhaps the most important piece of prep work: getting donors ready for the big night.
Here are 3 ways to engage your audience early and start fundraising before the first item hits the auction block.

Lights (Step 1)

: Establish and share

fundraising goals

.

You're already educating potential donors and attendees on the who, what and when of your event through mail, phone and email campaigns. Now's your chance to reinforce the why: to raise money for a great cause. Pre-event promotion campaigns are an ideal time to educate people on the mission of your organization, plus highlight your fundraising goals. This ensures everyone is ready to support your cause while having a good time.

In marketing materials like newsletters, try including a short testimonial from someone impacted by your work. Include one simple photo and intriguing pull quote per story, and emphasize that these accomplishments wouldn't be possible without the funds raised at your auction.