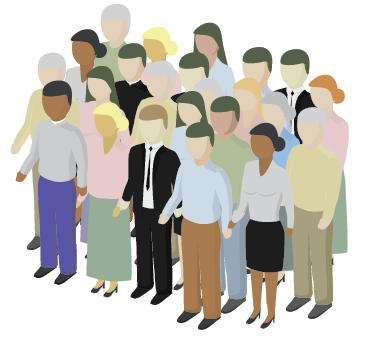 This article is part of a series titled "Lessons from the Biz World" where we explore valuable aspects of the for-profit sector we can apply to nonprofit management and translate into a more efficient, stable and successful organization with a greater impact.
There are many of parallels that can be drawn between a business's healthy customer portfolio and a thriving nonprofit donor base. In both cases, it is up to the organization to spur individual patrons to spend or contribute some of their hard-earned cash.
The for-profits and nonprofits who are best at this understand how to keep their target audience coming back and opening their wallets time and time again.
Companies are typically far more effective than nonprofits when it comes to developing these relationships, in part because businesses can make "customer satisfaction" a main pillar of their mission statement. Nonprofits, on the other hand, are focused on fulfilling their charitable mission, so concepts like "donor satisfaction" may end up taking a back seat.
To counteract this, enterprising nonprofit executives can use business tactics to manage their donors more like customers, putting donors at the forefront of their fundraising strategy.