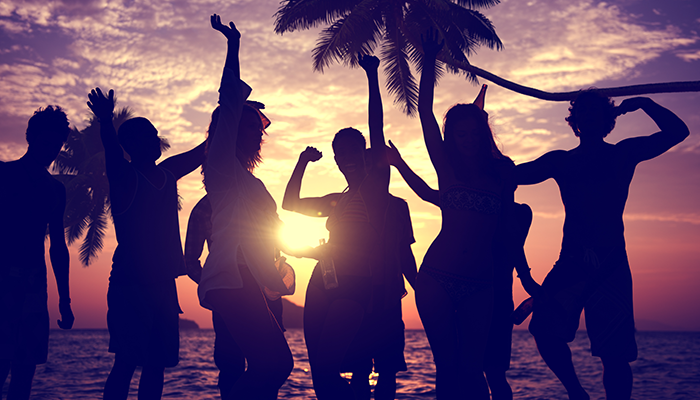 Strolling through the streets of Paris with your sweetheart is the perfect way to celebrate your anniversary. But your 50th birthday calls for a party… Imagine you and some of your close friends on the beach in Cancun, enjoying an all-inclusive luxury resort. Or maybe your father-in-law is retiring and you want to get the family together to celebrate with a long weekend in Napa, staying in a 3-bedroom cottage at a winery.
Point is, there are times when a shared experience is right for the occasion, which is why offering group opportunities for traveling with family and friends to your donors can dramatically increase the money you are able to raise in your live auction.
It's a big trend!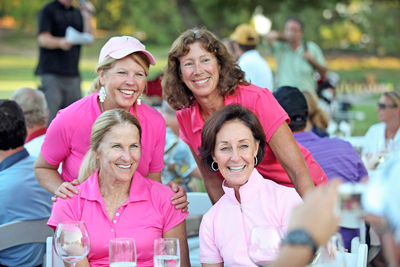 The latest trend that we're seeing from nonprofits across the country is more travelers asking about group trips that include four or more people. Why? Because people love traveling in groups!
Group experiences are popular for people of all ages - whether it's a couples retreat, family trip or a group of girlfriends celebrating a special life event.
A few examples include...
Annual Girlfriend Getaway
Boys Trip
"Decade" Birthday - Turning 40, 50, 60, etc.
Joint Family Vacation - Multiple families with similar-aged children
Family Reunion - Gram & Gramps trying to get the whole family together
Retirement Celebration
Company Retreat
The popularity of group trips is an encouraging opportunity for event fundraisers. Offering a group-focused travel package to larger numbers within an audience dramatically increases the value of that item - for both the donor who are bidding and the nonprofit raising money.
Raise more money: Group travel packages naturally have a higher price point, but pooled resources means more bidding power and a higher return for your nonprofit.
Develop donor relationships: Group vacation packages from your auction are an excellent opportunity for like-minded donors to bond over a common experience and strengthen their belief in your cause.
Let's look a little further at how offering group trips in your live or silent auction can benefit your nonprofit:
1. Create an exciting audience dynamic
Offering group travel packages can add a fun dynamic of "table bidding" to your auction. As is often the case at charity events, groups of friends usually sit together at the same table. These are the individuals who are typically going to go in on a package together.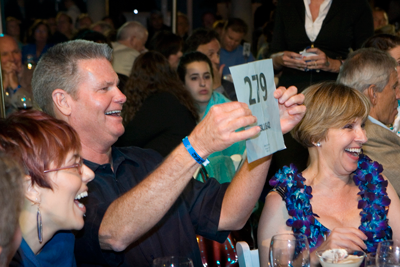 By incorporating a group experience into your live auction, you can encourage entire tables to start bidding against each other. Patrons often get excited and "jump on the bandwagon" with friends who all cheer each other on. This creates peer pressure that drives bids higher and inspires even more people to join in the fun.
With more of your audience invloved in the bidding, the competition and excitement in the room can quickly escalate. This energy can have many positive ripple effects throughout the rest of your live and silent auction, the special appeal and other fundraising activity you perform before the end of the event.
It's key to make sure the auctioneer is aware of any interested parties before the bidding starts. Selling to groups like this is supported by the auctioneer's ability to recognize tables that may be interested in bidding together. An informed auctioneer can use a situation where multiple groups get into a bidding war, letting it go as far as it can and then selling the package to both groups – doubling your revenue!
The environment at a charity gala is ripe for selling group experiences because most audiences are already well-connected. People buy tables and invite friends, family, collegues, etc. - so it's only natural that they would want to travel together.
2. Raise more money on a single item
Donors also have more resources as a group. When you take a unique vacation and divide the cost by 4-10 people, it becomes more affordable. We typically see group travel experiences reach much higher bid levels because you have multiple travel budgets contributing into the bid.
Since more bidders means more spending power, it also allows groups of people to collectively bid on more extravagant packages. Higher price point packages lead to more and higher bid levels ultimately more revenue for your nonprofit.
While getting a group of donors to engage in table bidding can happen organically, there are a few things your event committee can do to encourage it at your next event:
Offer a group experience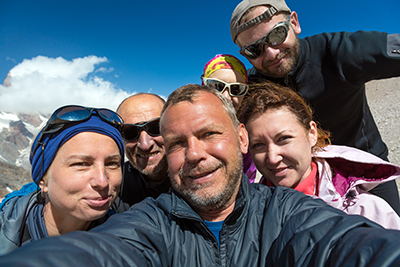 First, offer a group experience that accommodates 4 or more people. Not only does Winspire offer multiple group travel packages as part of our existing catalog, but also many of our other Experiences can used to sell to groups of donors. Since any Winspire Experience can be sold multiple times, so several bidders can buy a trip that's packaged for 2 people and arrage to take their trips at the same time through our Booking & Concierge Service**.

Remind Guests of their Travel Needs
As the event organizer, it is your job to help guests make the connection between what you are offering in your auction and their needs as both and donor and a consumer. You have to give them reason to bid! Appealing to their donor side is easy - they want to support your cause. As a consumer, they maybe aren't thinking about that upcoming vacation they haven't planned yet.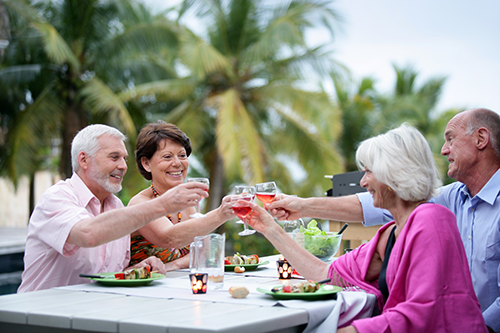 Many donors already expect to see unique, well-planned vacation packages offered at your charity auction. Help your guests make a connection to a special life events they could have coming up and whom they want to share it with.
Whether in your promotional materials or announed before the bidding starts, have the auctioneer remind your guests of that upcoming celebration, family reunion, birthday, girlfriend getaway, etc. Put the reason in their mind and they will spend more money in support of your cause.
Pre-promote group travel packages
Promote group travel packages before the event. This gives your guests a chance to plan ahead with others and come prepared to bid as a group - with each couple agreeing to chip in a max of, say, $2,500 to be a part of the purchase.
You can promote group experiences with an email campaign to your guest list in the weeks leading up to your event. Remind your guests of reasons they would want to travel before as a group:
"Grab your girlfriends and head to the wine country!"
"Gone Fishin' With the Boys"
Bachelor(ette) Party
Anniversary Celebration
50th Birthday Bash
...etc.
3. Strengthen relationships between donors
An essential part of creating an "experience of a lifetime" is doing it with other people. Traveling one-on-one with a significant other is wonderful - and still our most popular package option - but traveling with a group is a great way to both develop close friendships and establish new and exciting connections.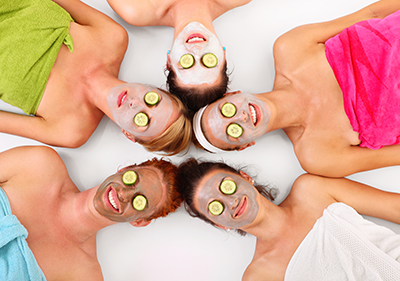 Shared experiences foster an exciting bonding opportunity for like-minded people who share common goals, values and interests. What better place to offer that than at a charity event where donors can rally behind a common cause!
When your charity auction is the catalyst for this unique group experience, you are facilitating a bonding experience for patrons who all believe in the same cause. That has a lot of value for YOU as the development director or event organizer because a) it strengthens their collective support for your cause and b) they will come back and purchase more trips like it at future events.
Social Media
Group experiences will undoubtedly get posted and shared more on social media. With the right encouragement and guidance, it could increase visibility for your cause. A sample post might look like this:
"Enjoying a bottle of wine in Napa Valley with new friends in support of #kentuckypets! Thanks Kentucky Humane Society for the incredible trip!"
**Subject to availability. Talk to a Event Fundraising Specialist for more details.