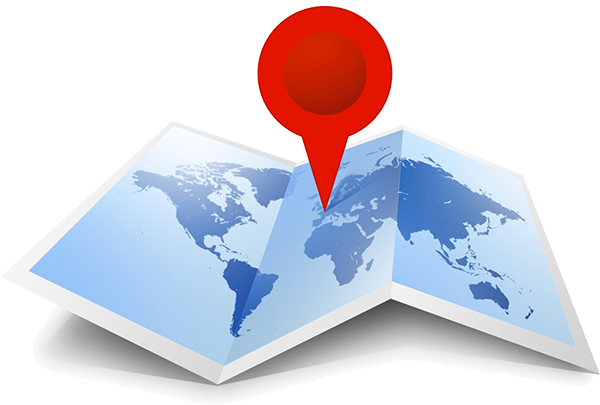 Travel is one of the most popular and best selling charity auction items in North America. Why? Because most people who attend charity fundraising events have a substantial travel budget, which is money they set aside specifically for vacation travel.
In fact, according to American Express, 53% of Americans save money each year specifically for travel. To see what that statistic looks for an audience at a charity fundraising event, we surveyed over 1,000 winning bidders and found that of those who bid on travel packages, over 69% budget at least $5,000 each year for vacation travel!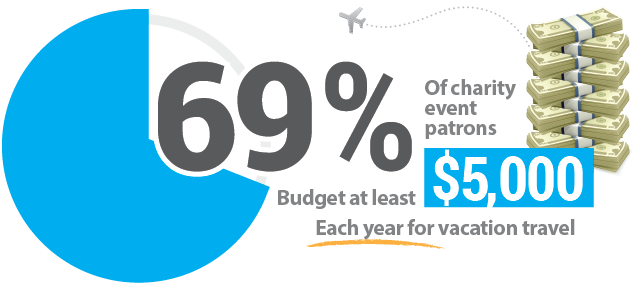 This means a vast majority of your charity event patrons already have money set aside for travel that they will be spending one way or another, whether it's at your fundraising event or somewhere else. By offering travel as part of your auction event you are giving them the opportunity to fill two needs with one deed: Spend their travel budget on an incredible Experience while supporting a cause they believe in.
Tapping into these travel budgets means offering exciting travel packages with unique locations that people will actually want to buy. When procuring auction trips, consider these four factors to ensure you appeal to donors so they place bids on the perfect vacation.

1. Distance
The amount of miles donors have to travel to reach their vacation destination can influence the perceived value of an auction trip. Trips tend to be more expensive than other auction items, and donors may not want to shell out the big bucks to visit a location nearby.
Look at trips that require donors to get on a plane and select experiences that are not located in the same region as your organization. For example, if your organization is based in Connecticut, offer a vacation to California rather than New York. The more valuable a trip appears to donors, the more money they will be likely bid.

2. Destination
Donors often want to travel to places that are unlike their everyday living environment. Those who are used to the mellow lifestyle of small town Main Street may want want to experience the fast-paced energy of Wall Street in New York City, while those living in the heart of the city might just want a relaxing getaway.
If your organization is located in a flat Midwestern region, give donors the opportunity to see some mountains. People go on vacation to enjoy new experiences, and your donors will be more interested in auction trips that allow them to do so.

3. Demographics
The best way to grab the attention of your donors is to select auction trips with their particular interests in mind. Consider demographics such as age, income, marital status, and more when selecting locations so you can better match the trip to your audience.
If the majority of your audience is younger, they might not have the money to go to Africa or Europe. Similarly, donors who have young children probably won't be interested in a trip to Las Vegas. Of course, demographics don't always provide the most accurate picture. They can, however, help you narrow down your choices and make better decisions.

4. Variety
Present a variety of trip at your event to appeal to a wider range of people in the room. While that couple with young kids probably won't take their family to Vegas, they may want to go for their anniversary! Take some time to reach out to people on your guest list to find out where people are interested in going. Select wisely and offer a wide selection so there's something for everyone.
Tapping into your donors' travel budgets can benefit both your Nonprofit and the donors alike. Be sure to procure auction trips that will appeal to your audience. Consider how destination can raise the value and appeal of an auction trip when you are making your next procurement selections.