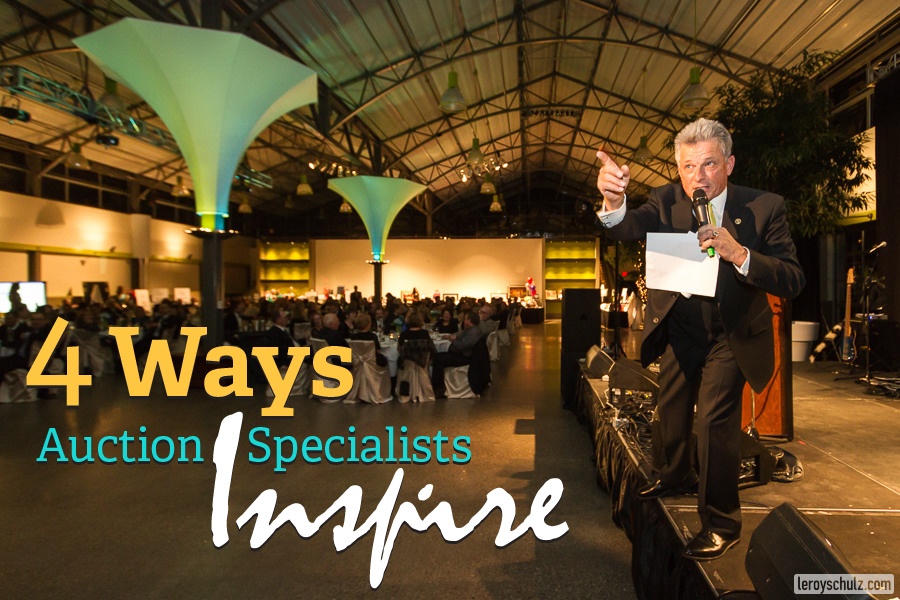 Some people have a stereotypical view about auctioneers. They might imagine a really, really fast talking auctioneer who builds immense pressure in a room to sell cars or cattle to big crowds. While that might be how commercial auctioneers work, benefit auctioneering is a completely different game. Charity auction specialists utilize a unique style, skill and strategy for extracting donations from an audience of nonprofit supporters.
To illustrate the difference between these two professions, we found two videos of auctioneers performing at the top of their industry. The first video shows the speed and style of a commercial cattle auctioneer, who delivers a chant that is extremely fast, intense and inaudible (yet still undeniably impressive)...
Next we have a video of a benefit auctioneer, our friend Danny Hooper, who demonstrates a completely different level of showmanship and engagement with his audience. You will notice his attention to being a good host and entertainer first, and auctioneer second...
Although he still uses a brisk auction chant to keep momentum going in the room, you can still understand almost every word he says. Notice how he stops and starts his chant to talk about the cause, share an amusing story or anecdote or even get to know the audience better.
Benefit auctioneers don't just work the bidding portion of your event. They help from start to finish, advising you on the pre-event planning and working the crowd off and on the stage. Having a charity auctioneer at your fundraising auction is more than just getting someone onstage and talking. It's about hiring someone who can really connect with your audience and help you raise more money.
Here are 4 reasons hiring an auction specialist is essential for raising the most money at your event.
1. They entertain the audience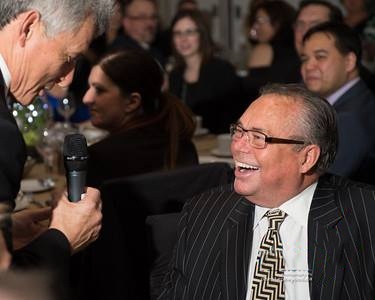 At any fundraising event, making sure attendees have fun has to be a priority – attendees who are bored are not only less likely to bid, they are less likely to show up to future events. On the other hand, guests who have a fun and memorable evening will share their experience with their peers - who are also potential donors and may be interesting in attending future events.
Benefit auctioneers are entertainers. They specialize in working a crowd to keep attendees interested throughout the night. Some auctioneers use their quick wit and sense of humor to warm up the crowd before the bidding takes place. Others might ask attendees to participate in a fun game to loosen up the audience and get them comfortable with spending money. There are even charity auctioneers who utilize special talents such as singing!
2. They chant quickly but clearly
As mentioned before, benefit auctioneers are different from commercial auctioneers. An event like a cattle auction generally has many items that need to be auctioned off, and it is the auctioneer's job to auction off these items as quickly as possible. The goal of a benefit auction, on the other hand, is to encourage attendees to bid and contribute to your organization and have fun while doing so. Charity auction specialists will stop and start bidding to engage the audience so they never feel rushed or pressured into spending money they don't want to.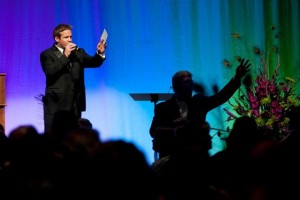 Fundraiser auctioneers know the difference between skilled bidders at a cattle auction and supporters of a Nonprofit who may be new to the live auction scene and are simply looking to have a good time. That's why benefit auction specialists perform chants so that are fast and exciting, but still clear and easy to understand. Your audience will be able to understand exactly what is being auctioned off, and they'll enjoy the bidding process much more.
3. They inspire passion and encourage bids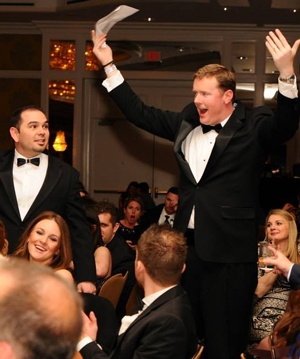 You might seek out a auctioneer who doesn't know much about your Nonprofit beforehand, but charity auction specialists are trained to maximize your fundraising efforts and will do their homework so they are prepared to help your organization raise money. After being hired, your benefit auctioneer will learn everything he or she needs to know about your Nonprofit, its cause and your target audience.
In order to inspire attendees, benefit auctioneers become as passionate about your cause as you are, using the microphone to spread energy and warmth throughout the room. This level of engagement can make a huge difference encouraging bids and making people reach for their checkbooks.
4. Keep the event moving
No matter how fun your benefit auction might be, it's important that the event doesn't drag on. The goal is to have the event feel like it flew by because attendees were having so much fun!
It's a lot more difficult that it looks to keep an event moving along and to hold everyone's attention. With a benefit auctioneer, you can be sure that the auction will be finished in a timely manner. Attendees won't be staring at their watches waiting for the next portion of the evening to start.
Hiring an auction specialist is a smart strategy, enhancing not only your live and silent auction but helping you maximize your fundraising return from the event and creating a memorable evening that your supporters will look forward to for years to come.