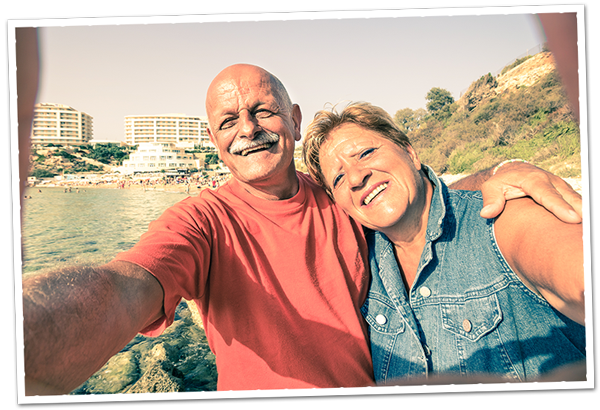 Tapping into your donors' existing travel budgets is an excellent strategy for raising money. It gives your supporters the chance to use money they already have set aside for vacations to take an exciting trip and support a good cause at the same time.
While offering live auction travel packages can benefit your Nonprofit, it is important that you choose them strategically. Select the packages that will perform best in your live auction by following these five tips:
1. Find out what your audience likes
Pique your audiences' interest to encourage bidding by selecting the right mix of items for your attendees. In order to pick items for your audience, you'll have to do a little research beforehand.
Take a look at the demographics for a general idea of what they might like. Then dig deeper and survey attendees, asking them to share their interests and more specifically, what destinations are on their bucket lists. Most donors will share which items they might want to bid on at your event… you just have to ask!
For example, if you know many of your guests enjoy golf, provide them the opportunity to bid on tickets to the PGA Championship. To excite an adventurous crowd, offer the opportunity to become a Fighter Pilot for a Day and take the controls of a real aircraft in the middle of a simulated dogfight.
Perhaps you know that Mrs. Jones' daughter is going to college in New York in the fall. Mrs. Jones might be inclined to buy an Amazing Long Weekend in NYC and treat her daughter to a weekend at a nice hotel, a Broadway show and dinner.
Choice of Broadway Show, Dinner at Tribeca Grill, Hilton New York Hotel 3-Night Stay with Airfare for 2
Or if you know the Smiths vacation in a tropical destination ever year, ask them where they're thinking about going next year and try to include that trip in your auction.
2. Find a good balance
It's not likely that your audience members will all share similar demographics and personalities. You're going to have attendees who are passionate about different things, and you don't want to cater to only one specific group.
Include something for everyone at your event by offering a variety of items to match the varied interests of attendees. Consider the many categories of trips and Experiences you can offer, such as family trips, couples, international, award shows and more.
3. Appeal to seasons
When procuring auction travel packages, be sure to consider details such as dates and seasons. While a trip to Australia sounds appealing when the weather there is warm, attendees might not enjoy the trip as much during the country's winter season. To avoid problems like these, find a company that lets winners choose the date of their trip and have minimal blackout dates. Some consignment companies give winners a full year to redeem their experience with few or no date restrictions.
You can also add seasonal appeal by considering your area's climate. If you're hosting an event in the Midwest in the middle of winter, attendees might find a tropical trip to Fiji all the more irresistible.
7-Night Oceanfront Stay at The Auberge Beach Villas at Nanuku Auberge Resort Fiji for 4
4. Select items that make geographic sense
Remember that you are offering attendees a vacation, and many people don't like to vacation close to where they live. If your organization is in California, a trip to the east coast for a behind-the-scenes look at the U.S. Capitol may be much more appealing than a vacation to a neighboring state like Arizona. Offering items that will require attendees to get on a plane adds to the perceived value and appeal of the trip.
Private Tour of the U.S. Capitol Building with Noted Historian, Fairmont Washington D.C. 4-Night Stay with Airfare for 2
5. Consider price range
Although travel experiences are generally more expensive than your average auction item, there is still a big difference between a $5,000 trip and one with a $24,000 price tag.
While researching your audience, look at how much they may be comfortable spending based on their demographics. Keep in mind trips are meant to appeal to their vacation budgets, not philanthropic budgets. If there are people in the room who would spend $10,000 on a trip, then certainly offer some high-end packages. But if the majority of your event attendees would be more likely to bid on a trip with an opening bid under $5,000, then that's where your focus should be.
Giving attendees the chance to purchase their dream vacation while supporting a cause at your next event is a win-win decision. A little planning and research beforehand will go a long way to increasing your chances for fundraising success.