During the AFP Conference in San Diego last April, we distributed cardboard cutouts of the Winspire Twins, Winston & Winnie. On the back were directions for people or groups to go take the most creative picture possible with the Twins anywhere at the conference or in the city. The winner of the contest would receive two 1-night Fairmont certificates to be used anywhere in the country!
After sifting through plenty of creative submissions, we found our favorite from Michael Slaymaker from Easter Seals Disability Services in Florida, who was brave enough to get close to a group of massive sea lions to take a picture with the Twins.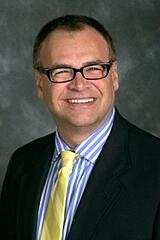 "Being with Easter Seals, we appreciate seals. Although we got our name from the first national direct mail campaign back in 1934 where we sold seals (what today we would call a stamp) around Easter time - thus, "Easter Seals".
We are the largest nonprofit in the US helping people with disabilities and special needs. While attending the International Conference on Fundraising with AFP I ventured up to La Jolla and saw the seals basting in the sun. I asked my two friends from Winspire to pose in a photo with the seals. Thanks for choosing my photo!"
- Michael
You're welcome, Michael! We love throwing contests and giving things away to those in the hard-working Nonprofit community. Michael is considering another trip out to California to use his two Fairmont Certificates. Where do you think Michael should go?
Following are a few of our Experiences that use Fairmont properties...