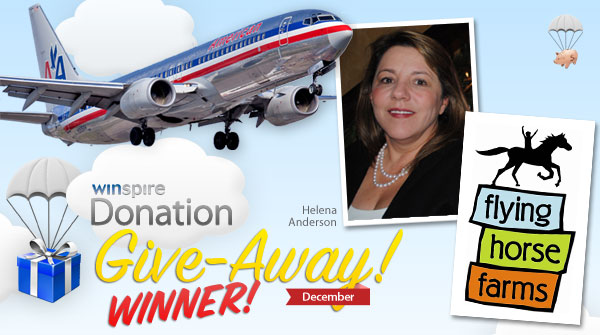 We are happy to announce the winner of the December 2011 Donation Give-Away! Helena Anderson, President of the Anderson Companies in Columbus, Ohio is excited to be donating the American Airlines certificates to Flying Horse Farms to use in their 2nd Annual Beneath the Stars 2012 fundraiser on October 5th where 100% of this donation will help send a child to camp.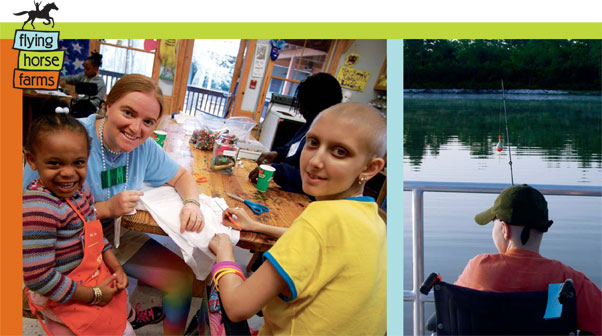 Flying Horse Farms is a magical place where children with serious illnesses find the opportunity to learn, make friends and have fun. Most of all, it is a place where they are not patients, they're simply kids!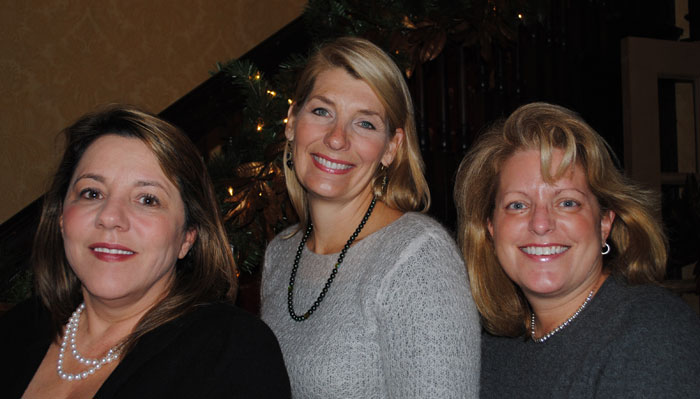 Above is a photo of Helena Anderson, Linda Tulley and Jenny Entler. These three women are volunteers leading the Magic Makers Guild, a women's auxiliary for Flying Horse Farms. Their mission is to raise money for the camp through Beneath the Stars, a fundraiser they started last year. The event, which raised $229,000 with 500 people in attendance, helps send children and their families to camp – free of charge.
Winspire would like to congratulate both Helena and Flying Horse Farms for winning the December Donation Give-Away, and wish them the best in 2012.