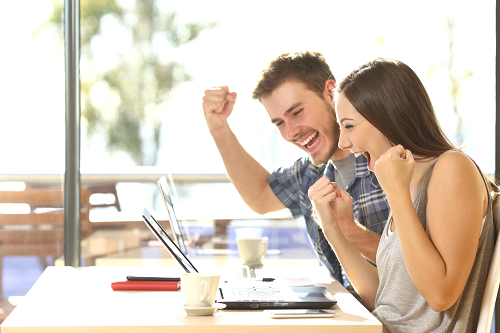 Charity auctions are consistently among the most popular and lucrative events nonprofits can host.
While the basic rules of fundraising auctions have remained the same over the years, the format of these events is rapidly evolving, thanks to the advancement of auction technology.
On the one hand, auction technology has made planning and executing charity auctions much easier for nonprofits. On the other, because it's so specialized, many organizations are at a loss as to what exactly auction software does and how they can use it in practice.
We regularly receive questions from fundraisers about auction technology, so we wanted to clear up some of the uncertainty. We teamed up with our friends at BidPal to create an expert comprehensive guide to auction technology. Today we'll cover:
Read on to learn the basic functionalities of auction software, plus practical ways these tools can raise more at your next auction.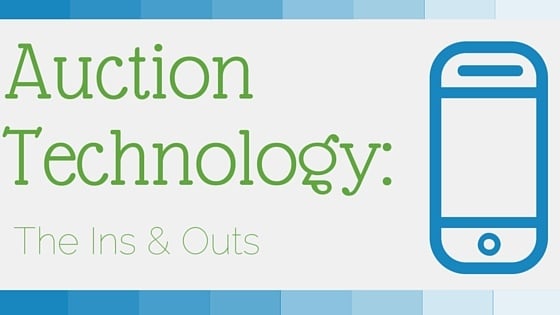 1. Online Auctions & Event Sites
Online auctions are, simply put, digital silent auctions.
While most charity auctions are limited to a single night and venue, online charity auctions allow organizations to open up their auctions to more donors for longer periods of time. They're typically paired with silent and live auctions to make the most of your marketing efforts. Plus, since there are fewer costs with an online event, they can be done with minimal risk or investment.
If your organization is considering hosting an online auction, we recommend enlisting the help of online fundraising auction software.
While it might be cheaper to try and faciliate online bidding on a generic website or forum, this can be a lot harder to manage and a pain for bidders to use. Auction software makes it easy for nonprofits to create professional event sites: websites branded to your organization that feature event information along with an online auction.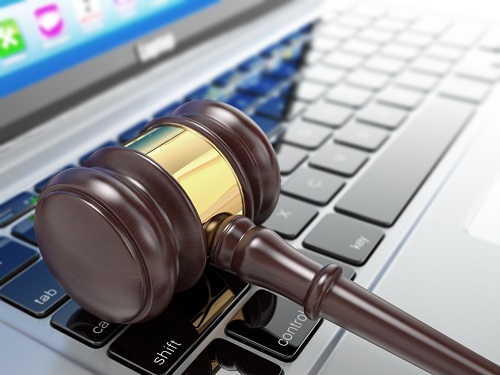 The software automatically captures information from guests as they interact with the site, so everything is kept in one handy, accessible place.
More importantly, bidding will be a much smoother experience for your participants. Guests can browse photos of items and place bids online (plus buy tickets and submit sponsorships - more on that below). The easier the process, the more donations you're sure to capture!
The takeaway: The introduction of event and auction sites has facilitated online auctions, making it possible for organizations to raise more from busy donors across the globe who can't attend live events.
2. Online Auction Catalogs
While the primary purpose of auction sites is to facilitate online bidding, these sites can be great for promoting your in-person auctions, too.
Auction sites, which include all pertinent information about the auction and related event, serve as excellent auction catalogs.
Auction catalogs feature images and descriptions of auction items for bidders to browse before the event. While they usually also include basic information about the auction and the organization, their main purpose is to promote the items.
Organizations use auction catalogs to get supporters excited about the auction and spur bidding. The hope is that when supporters see all of the amazing items they could bid on, they'll be more inclined to attend and bid at the event.
The possibility of winning something coveted is a huge incentive for donating, so of course you would want to show off your items!
Luckily, with auction sites, compiling and distributing auction catalogs has become a whole lot easier.
Because your site lists all of your items, advertising your auction is as easy as sharing the link to your site. Plus, if you're hosting a silent auction with mobile bidding (more on that below), your auction site will be transferred over to the mobile interface for guests to browse during the event.
Some pertinent information to include in an online catalog:
Date and time of your auction (and other logistical details)
Short blurb about your organization, cause, and where auction proceeds will go
Name and number of each item
High-quality images of each item
Detailed description of each item, including restrictions
Starting bid amount and minimum raise amount for each item
Acknowledgement of all contributing parties (sponsors, item donors, volunteers, etc.)
While some guests may still want a physical catalog, chances are most would appreciate the chance to browse your items from their smartphones and computers as well. Auction sites are easier and more cost-effective than printing, allowing more funds raised to go straight to your mission.
The best part? Digital catalogs can easily be updated as new items and information come in, up to the last minute. That means you can start building excitement and "buzz" for your auction as early as possible!
The takeaway: Auction sites double as digital auction catalogs, changing the way organizations promote their charity auctions and auction items.
3. Online ticketing
As mentioned, auction sites have another functionality built in to help nonprofits streamline their charity auction planning: online ticketing.
On your auction site, you can easily create a portal where guests can buy tickets, submit cash donations and register sponsorships for the event.
(Need more sponsorships? Read "The 2-Step Process to Getting Enthusiastic Event Sponsorships".)
With robust auction software, you can set multiple ticketing packages (i.e. individual, couple, VIP, etc.) so guests can customize their experience.
Some platforms will even allow you to sell fix-priced items, like raffle tickets or event merchandise, and allow guests to select their table and seating arrangements.
Online ticketing is extremely convenient for guests--and even more so for your organization.
Since your auction site is generated through auction software, all attendee and ticket data is automatically stored in the platform. Staying on top of RSVPs has never been easier!
The takeaway: Auction sites allow organizations more flexibility when it comes to ticketing. With centralized data tracking, keeping track of attendees is a breeze.
4. Mobile Bidding: More Profitable Silent Auctions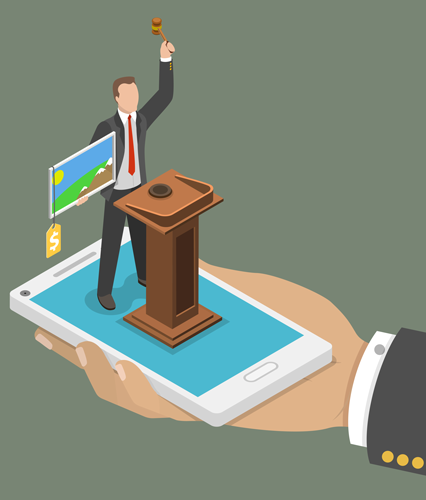 Silent auctions are perhaps the type of charity auction that has changed most drastically in recent years.
During traditional silent auctions, guests are required to place their bids by writing their name and bid amount on bid sheets placed next to each item. (Looking for free, professional bid sheet templates? Check out "Bid Sheets 101: Improve Your Silent Auction with Better Bid Sheets".)
But the advent of mobile bidding also allows guests to bid on items directly from their smartphones simply by accessing an app. This can save time and paper—not to mention you'll never run around scrambling for pens.
If you're considering giving mobile bidding a try, here's just a taste of the advantages you can encounter:
You'll get more bids. Because it's so convenient, mobile bidding generally results in more bids (in fact, BidPal surveys show mobile bidding hauls in about three times as many bids as silent auctions that use paper!). The software sends guests text message notifications when they've been outbid (fanning the flames of bidding wars) and lets them set maximum bid amounts for certain items (no more camping by items to protect bids).
You can keep items open for longer. With traditional silent auctions, organizations have to stagger the closing of each category to optimize bidding times, and auction monitors have to guard and collect the bid sheets to ensure no one sneaks in a late bid. Mobile bidding allows you to maximize bids by keeping items open as long as possible. You can even start breaking down setup early, since guests can access images and descriptions of items from their phones!
Checkout is simpler. Determining winners, matching up winners with their items, processing payments and distributing items all make the checkout process undeniably one of the biggest hassles charities face when running silent auctions. With mobile bidding, all data is tracked in the app, eliminating the need for a complicated checkout process. Instead, guests pre-register their credit cards and are automatically charged when they win an item.
To learn more about how mobile bidding can improve your silent auction, check out Planning a Silent Auction: The Ultimate Guide from mobile bidding provider BidPal.
The takeaway: Mobile bidding has made silent auctions more profitable and much simpler for organizations to execute.
5. Mobile Bidding: Smoother Live Cash Appeals
Along with allowing guests to bid on their phones, mobile bidding can help nonprofits facilitate their live cash appeals or Fund-a-Needs.
A live appeal is essentially an in-person direct ask. During the auction program, the fundraising auctioneer or someone from the organization will ask the audience to submit donations to help the charity reach a fundraising goal.
Cash appeals are a common fundraising strategy at charity auctions. Because not all guests will win an item or even bid, cash appeals supplement funds raised through bidding and other revenue opportunities.
So how does mobile bidding tie into all of this?
Mobile bidding software has a donation portal where guests can submit standard, monetary donations during the live appeal.
In fact, using the donation portal doesn't even require a direct appeal. Guests can use this feature throughout the auction to support your event whenever they wish.
Mobile bidding for your silent auction can improve fundraising results across the board. Add a live appeal, and funds could increase exponentially.
The takeaway: Live appeals help organizations raise more during their auctions. Many mobile bidding apps have a convenient donation portal where guests can freely donate.
6. Auction Scoreboards & Fundraising Thermometers
In order to make an event more fun and compelling to guests, some organizations use auction scoreboards and fundraising thermometers throughout their auctions.
Turning fundraising into a team goal or game engages donors throughout the night and can help you raise even more.
Fact is, people are always motivated by a little friendly competition. When they feel the clock ticking and the pressure to win, they're sure to give more—and fast!
Here are two tools that transform fundraisers into fun games in order to amplify fundraising.
• Auction scoreboards
Auction scoreboards aren't much different from the typical scoreboards you see at sporting events and games. They're displayed during a charity auction to reflect the current status of the auction and orient guests during the event.
You can feature any number of things on your auction scoreboard. Highlight the most popular sellers to up the competition or showcase items that haven't received bids to spur some initial bid activity.
No matter what you choose to track, scoreboards are an excellent way to keep guests engaged and motivated to bid more.
• Fundraising thermometers
Remember the live appeal strategy we discussed previously?
While live appeals are an excellent fundraising strategy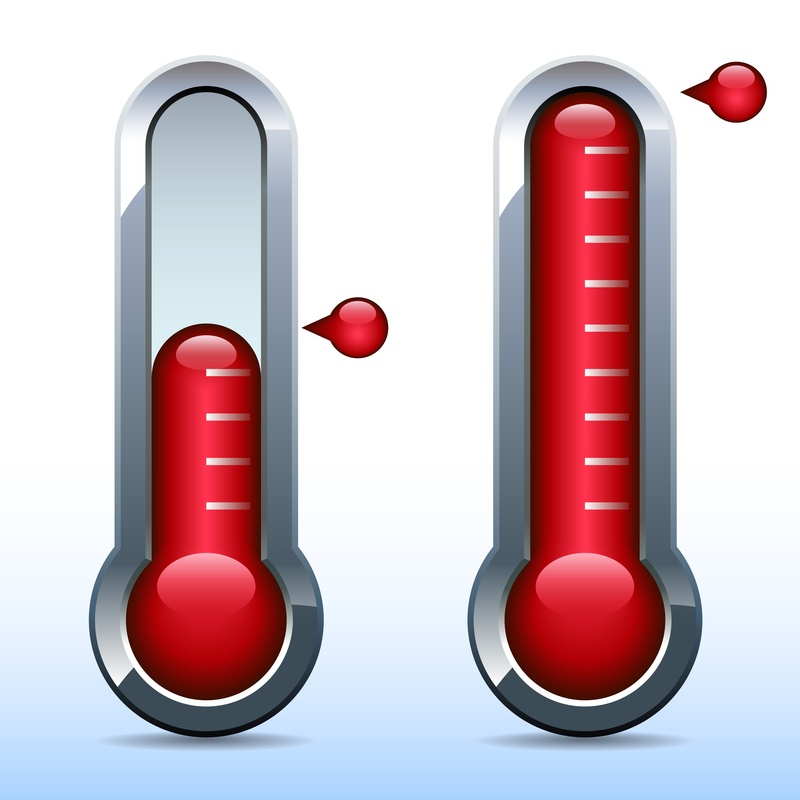 in and of themselves, they can be even more successful when you use a fundraising thermometer.
Fundraising thermometers are digital tools that—you guessed it—look like thermometers. They update in real-time to measure donations submitted during a live appeal.
Displaying a fundraising thermometer during your auction allows guests to easily visualize how their contributions are adding up to help your organization reach its goals.
Because attendees' contributions are made more tangible, fundraising thermometers can motivate them to bid more generously. Your guests won't be able to resist a challenge so evident, or miss out on the huge celebration when you do reach your goal!
The takeaway: Auction scoreboards and thermometers can add a little more fun to your auction, which will only result in more bids.

As the format of charity auctions changes, the potential and opportunities for event revenue are endless.
Auction technology has already made a world of difference for nonprofits hosting these events by simplifying charity auction planning, streamlining event execution and capturing more bids.
The best way to understand auction technology is to put it into practice. Click here to check out how BidPal's solutions can help your organization better your charity auctions.
Today's post is brought to you in collaboration with Karrie Wozniak, Vice President of Sales & Marketing at BidPal and expert on mobile fundraising. BidPal, the leading mobile fundraising software company, helps nonprofits engage more donors and raise more money. Since 2008, BidPal has helped nearly 2,800 organizations raise more than $1 billion and connect with over one million unique donors.