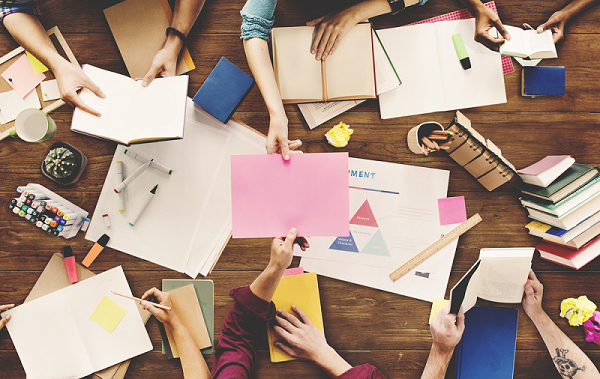 One of the first steps in planning a fundraising auction is assembling the procurement committee. This team of dedicated supporters is given one task, and one task only: to procure unique items that cost little to nothing up front and are valuable enough to drive ticket sales and bidding.
Let's face it: The procurement process is daunting, no matter how established your organization is or passionate your team may be. Fortunately, with careful planning and organization, any nonprofit can procure items that fetch high bids.
The first step to curating an auction catalog worth talking about: hosting a "wish list" or procurement party! Read on for helpful tips to make the most of the party and get procurement off to a running start.
What is a

procurement party?
A procurement party is a fun brainstorming session for your auction committee. It's an opportunity for everyone in your committee to get together, kick things off on a fun note, and leave the meeting with an action plan and list of items to pursue. Some tips to keep your party both fun and productive:
Keep it casual - Encourage creativity and participation by making sure each committee member is comfortable and relaxed. Choose a location that is both casual and accessible to invitees. Your board room or conference space might not be ideal. See if a committee member will host at their house, business, or a local restaurant.
Make it a party - If the party is in a home, provide fun finger foods or a group meal for everyone to enjoy, or turn the event into a potluck. Depending on the style of the committee, providing beer or wine can be another way for everyone to enjoy and collaborate.
Present ideas creatively - Share ideas in an exciting way, like using post it notes for package ideas, or projecting images of items that would be included in the package.
Know

Your Guests
Start the session by discussing the persona of your typical auction guests. Knowing your audience will help you zero in on ideas they'll find most appealing. Some questions to discuss:
What is the overall demographic of the audience?
What is the age range and generally how much can they afford?
What are your guests' interests?
These answers can help you identify trends in your audience and groups that have traditionally not had packages that appeal directly to them.
Review

Past Sales
Next, review auction packages that you sold the previous year. Discuss what sold well and at what price point. Another valuable number to review from your previous year's auction sales is the percent of value at which the package sold, or the final sale amount (in percent) divided by fair market value.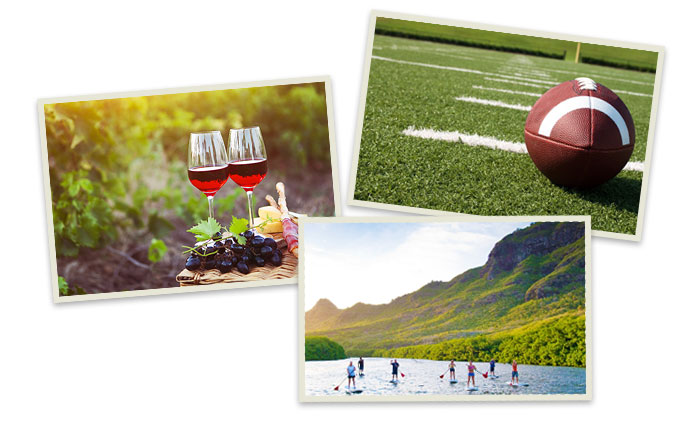 From here you can identify trends in your auction items. Which categories of packages did very well and had a lot of bid activity? Compare results from major categories like restaurants, theater, travel packages, unique experiences and specialty wine, and see which categories and types of items fared best. These tried-and-true items definitely deserve a spot on your procurement wish list.
One more great way to discover what your donors really want to bid on, is to send them a short survey. There are plenty of great online survey tools available that allow you to directly email your donors and learn their desires in auction packages. (The user-friendly tool we use to survey Winning Bidders is SurveyMonkey). What are their interests? What's on their must-do "bucket list"? Your donors will appreciate providing feedback and will be more likely to bid higher because they invested time coming up with package ideas.
For more tips on surveying guests before your event, check out:
Brainstorm ideas

—check out our handy "400 Ideas" List!
Now that you've reviewed attendee personas and past auction performance, it's time for the fun part: coming up with a procurement "wish list" of fun, unique and valuable items.
Some members of your committee most likely attend multiple auctions during the year and have tons of insight for hot items for your group to target. You'll also have members newer to auction planning. Both perspectives are equally important to the process. Returning procurers have invaluable experience, knowing what sells best and how to procure items, while new members bring a fresh perspective. After all, your guests are sophisticated philanthropists who attend multiple events each year as well; they are looking to be surprised and delighted with new items.
Give everyone about 15 minutes to brainstorm auction item ideas, no matter how outrageous or out there they might seem. This is your chance to dream big.
To save time and get the creative juices flowing, we highly recommend you download and print off a few copies of our free resource, 400+ Amazing Auction Item Ideas, to share with your committee. The PDF contains over 400 items known to get bids, spanning key categories like:
Local experiences
Food & Wine
Home & Garden
...and more!
Also smart: Have each member write down their bucket list experiences and travel destinations. These big-ticket items serve as the focal point of any auction and elevate the status of your entire event.
After 15 minutes, have each committee member share their list. Assign one person to write ideas down on a large whiteboard, poster board, or on individual sticky-note (which are easy to move from one category to another). Make sure this process is collaborative and positive. There are no bad ideas—you never know where one idea can lead!
Set a

Procurement Plan
Once all the ideas are out in the open, you can start to pare down or prioritize the items on the list. Be sure to do this based on your audience demographics, NOT by difficulty of procurement.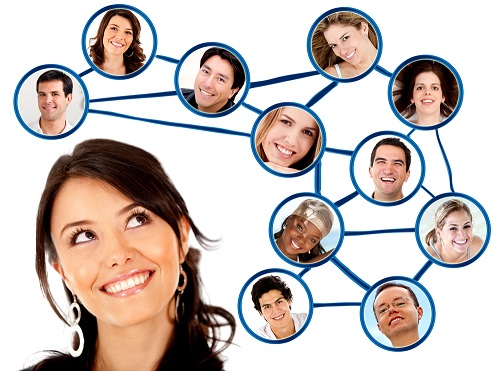 Now it's time to brainstorm the connections all members have to make these packages reality.
Have everyone list out everyone they know: family, friends, coworkers, neighbors, people from local businesses they frequent. Pay special attention to current and former donors: people who are already familiar with your mission and have expressed interest.
Next, start matching up individual connections to auction package items. This process is bound to take some time, and you might not immediately have an answer for every item. That's okay! Everyone should leave with a good handful of ideas to pursue, but keep in mind this is just the first meeting; the entire list need not be assigned. New connections and ideas will pop up. For example, while making asks for item donations, donors may very well have other connections they are willing to share with you.
Post-Party

Follow-up
Identify who in the group will be soliciting for which auction packages. The last thing you want is to accidently have two different people soliciting the same high-level donor for the same item!
→ Expert Resource: Staying organized prevents committee members from asking the same person twice, and keeps a potential great item from falling through the cracks. To track solicitations, a collaborative online spreadsheet tool like Google Sheets can help. For an easily shared and customizable template (with instructions for use), click here.
As the party wraps up, arm your volunteers with detailed procurement forms to track donations. (Click here to download the free "Procurement Starter Kit" containing templates and examples of procurement letters and donation forms.) Consider making these forms carbon copies, so that both your organization and the item donor have all the agreed upon details of their donation, and they have a copy for a tax receipt.
---
Best of luck in the procurement process! Has your nonprofit tried a procurement party? Do you have any tips for more effective procurement that we missed? Let us know in the comments below!