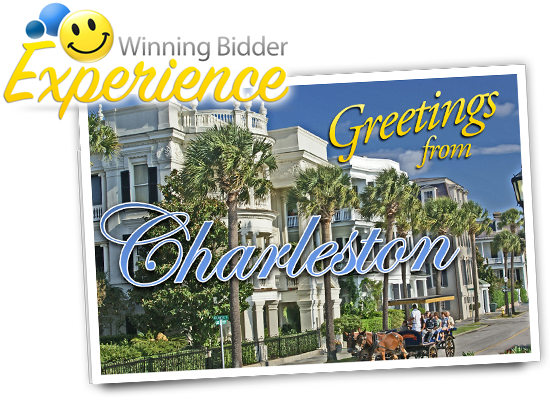 We wanted to share a comment from one of our winning bidders who recently returned from his Charleston Luxury Getaway...
"...we had a GREAT trip. We enjoyed the hotel and the special dinner. The hotel was in a very convenient location - next to shopping, good restaurants and even a church. After 3 nights we drove to Asheville, NC and enjoyed our stay there too. It was a really good trip for us that we enjoyed very much. Thanks for asking and providing the ground work for making our stay so enjoyable."
Appreciatively,
Homer Bludau
If you are interested in a Unique Package Experience from Winspire like this one, please email us or give us a call at 877-544-8555 to speak with a Winspire Team Member.